Soleil La Plage Étendu Eye Shadow Palette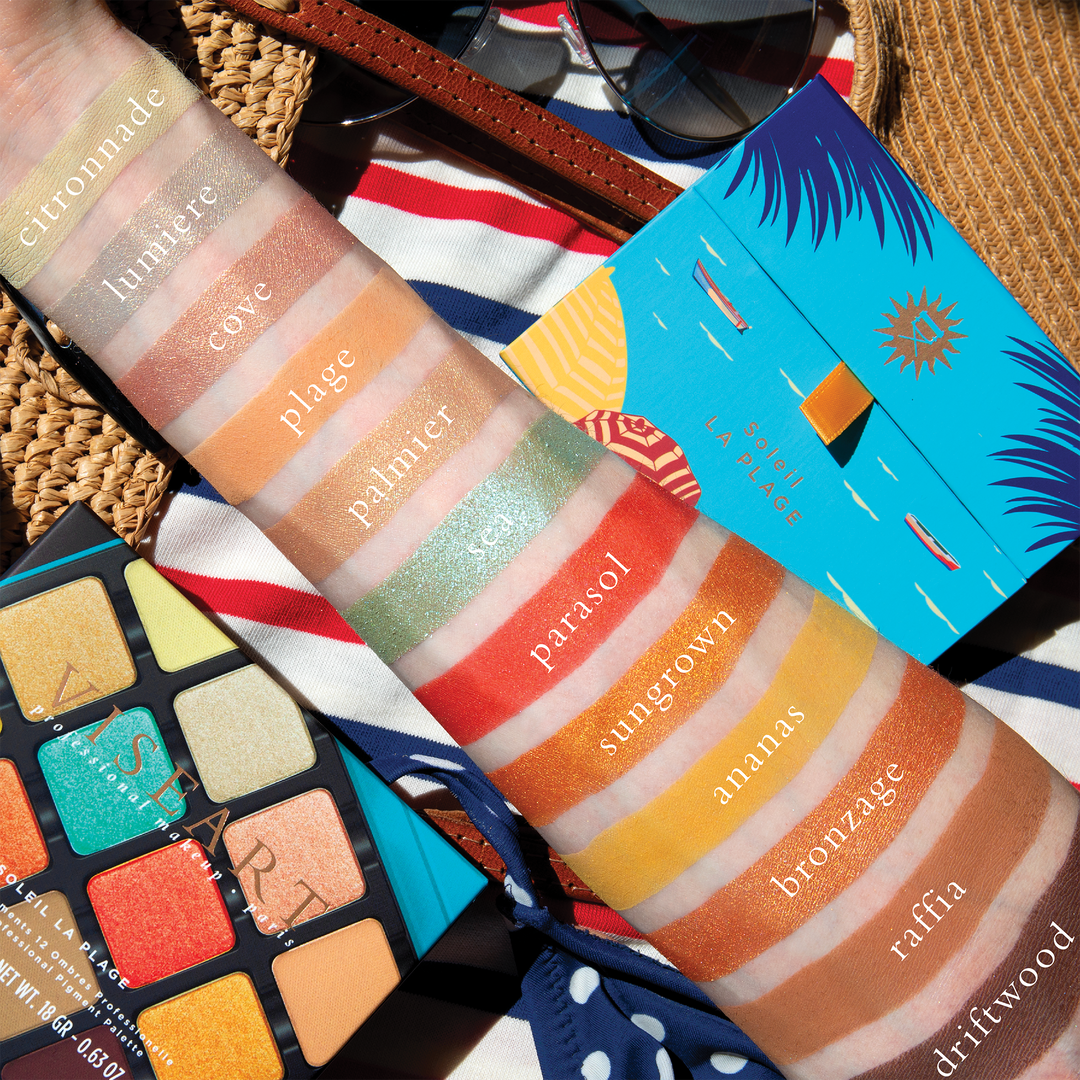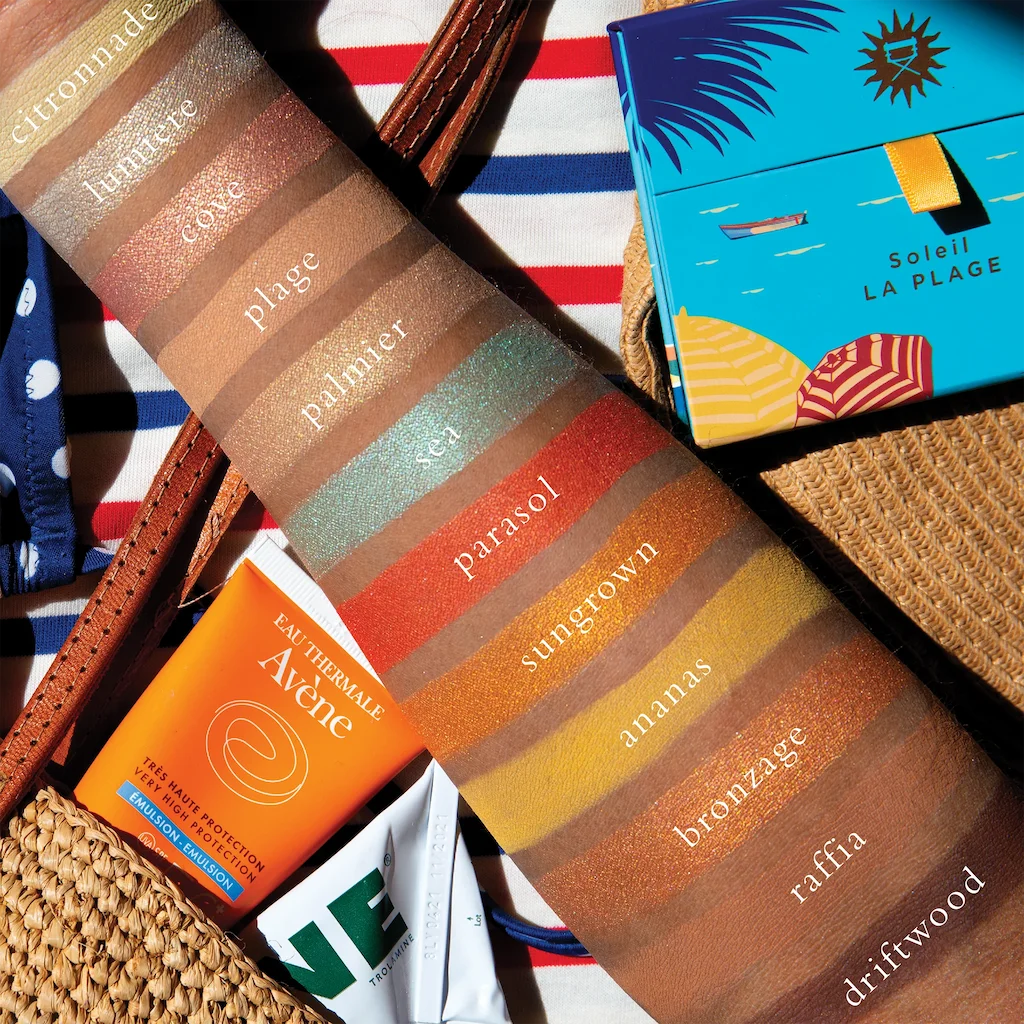 Soleil La Plage Étendu Eye Shadow Palette
Regular price
$4400
$44.00
Toss on your sunnies, throw on your hat- and don't forget your flip-flops! Escape with us to La Plage! We are bringing the beach to you with our latest colourful watercolour musings along with our hand-drawn packaging created by our very own "petite" design team! All aboard! With Anastasia V Sparrow at the helm of our sailboat steering us into the sunset as "La Capitaine de bateau"!! Yes! You got that right! We designed it all! C'est la vie, the tides have changed in our world, so come set sail with us to our dreamy Soleil La Plage, a chic collection of soft sandy hues with pops of crystalline finishes inspired by a much-loved shade from our Coy palette! Our loyal Coterie will recognize "some'' of their desires within Soleil La Plage! With a crisp duochrome 'Sea' blue hue, met with an icy 'Citronnade', our ever so sunny 'Ananas' along with our bolder yet ethereal pearly duochrome in "Parasol" red!! With a laidback disposition and barefoot pursuits, our Soleil La Plage Etendu palette is a beachy daydream from Anastasia's reveries. The imaginings of lounging under a bright 'Parasol' whilst staring at the crystalline blue sea- with true friends by your side, anything is possible! Ahhh the hazy lazy days of beachside bliss, our design evokes the playfulness and serenity of a beachside jamboree, a glorious swim, fish nipping at our toes, and sand in all of the wrong places. Drop anchor with us, rest, relax, raising a Spritz to all our friends and inviting them to come aboard and join us on our colourful journey along La Plage!
Introducing the Étendu Collection from Viseart Paris. Our new eyeshadow packaging range is developed to extend and revisit revered favourites from our iconic collection. We have expanded upon beloved, classic palettes from our archives to provide more tonal colour, more depth, more duochromatic and metallic finishes, more intensity, and more elegance for everyday humans and professional artists alike.

Per artist requests, pans are now magnetized and easily depot-able. Mix & match with any Étendu or Petits Fours packaging!
Étendu packaging replaces our plastic clamshell packaging and reduces our carbon footprint by using ethically sourced recycled paper.
Étendu packaging sits prettily between the clutch-sized Petit Pro & Edit palettes (1 gram) and our SlimPro 12 pan professional palettes (2 grams). The Étendu range holds 1.5 gram magnetized pans and is interchangeable with our Petits Fours Collection for on the go frolicking! Each Étendu colour story features a curated collection of twelve shades, our newest creations, and tones pulled from the Viseart archive library, skillfully culminated to create a divine collection of everyday-essential colours with pops of beloved hues from our heritage-rich staple eyeshadows!

In stock, ready to ship

Inventory on the way
Free shipping over 75 USD